Posted on
By Cindy DeLong
Posted in Best Polish Pottery Selection, Best Selection Of Mosquito Pottery, Best Selling Polish Pottery Plate, Best Zaklady Polish Pottery Selection, Ceramika Artystyczna Polish Pottery, Hand Painted Boleslawiec Pottery, Hand Painted Ceramic Bowls, Hand Painted Ceramic Pottery, Hand Painted Polish Pottery Bowl, Hand Painted Polish Pottery Teapot, Handpainted Peacock Pottery, High End Polish Place Settings, Kalich Polish Stoneware, Manufaktura Polish Pottery, Polish Pottery Ceramic Mugs, Polish Stoneware Bubble Mug, Top Polish Stoneware Collections, Top Selling Polish Dinnerware, Top Selling Polish Pottery Mug, Top Selling Polish Pottery Patterns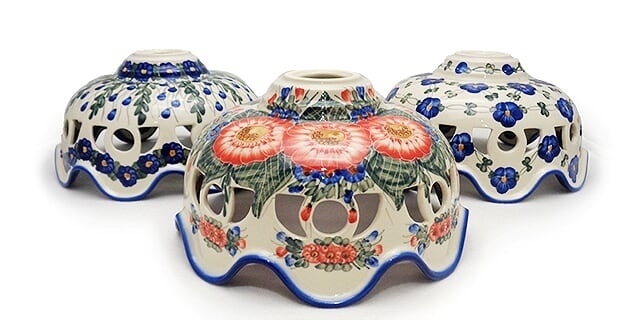 Recently one of our regular customers was shopping with us. Nancy lives in Illinois but travels several times a year to Texas. A few years ago, while making this trek, she spied one of our billboards and stopped in to check out our shop. She's been stopping here a couple times each year ever since.
Nancy gave us the nicest compliment when she was here earlier this week. Nancy said that she visits many Polish Pottery stores, but she only buys at our shop. She told us that she just enjoys shopping here and she wants to give us her business. Nancy, we can't thank you enough for such a wonderful endorsement. No one could pay us a bigger compliment. And it goes without saying we are always happy to see you when you stop in. 
Our business is about Polish Pottery, but if you dig a little deeper, it's also about our customer service. We truly enjoy our customers and get to know them. We know many of them by name, where they are from and can often remember their Polish Pottery preferences. If pottery arrives we think they'd like to see, we are in touch.
We also do lots of special orders. For example, the Pendant Lamp Shades made by Andy Polish Pottery. Several customers waited over a year for these unique and gorgeous pieces. When they arrived, they couldn't wait to pick them up. 
We also try our very best to keep in stock a wide variety of Polish Stoneware patterns and Polish Pottery makers so your visits to our shop are worthwhile. We carry traditional Peacock and Mosquito patterns, as well as the upper level and highly-decorative Unikat designs that many collectors love.
We work hard to keep a large and varied inventory to offer a great selection to our customers. Today's inventory reveals we have almost 9000 pieces of pottery in stock. This time next week we will receive and additional 1200 pieces.
This year, we have added a Personal Shopping Service to our offerings. If you can give us some general ideas of what you're looking for, we can help you find gifts for friends, family, or even for yourself. We are happy to text pictures via cell phone back and forth with you, yielding just the perfect piece of Polish Pottery. And of course, we are always happy to gift wrap and/or ship.
We keep a record of all the pottery purchased by our customers. So, if you have a friend that shops with us, we can tell you what they have purchased in the past, as well as reveal any special items that are on their wish list. We can even create a wish list for you too. Just let us know. 
Our customers are very important to us at The Polish Pottery Shoppe and we do whatever we can to help them. If you are one of our customers, know that we value and appreciate you. If you have not had the opportunity to visit our shop yet, put us on your list of To-Dos and we hope to see you soon.