Posted on
By Cindy DeLong
Posted in boleslawiec pottery, handmade polish pottery, polish dinnerware, Polish Pottery Boleslawiec, polish pottery bowls, polish pottery butter dish, polish pottery Christmas, polish pottery mugs, polish pottery patterns, polish pottery plates, polish pottery sale, polish pottery teapot, polish stoneware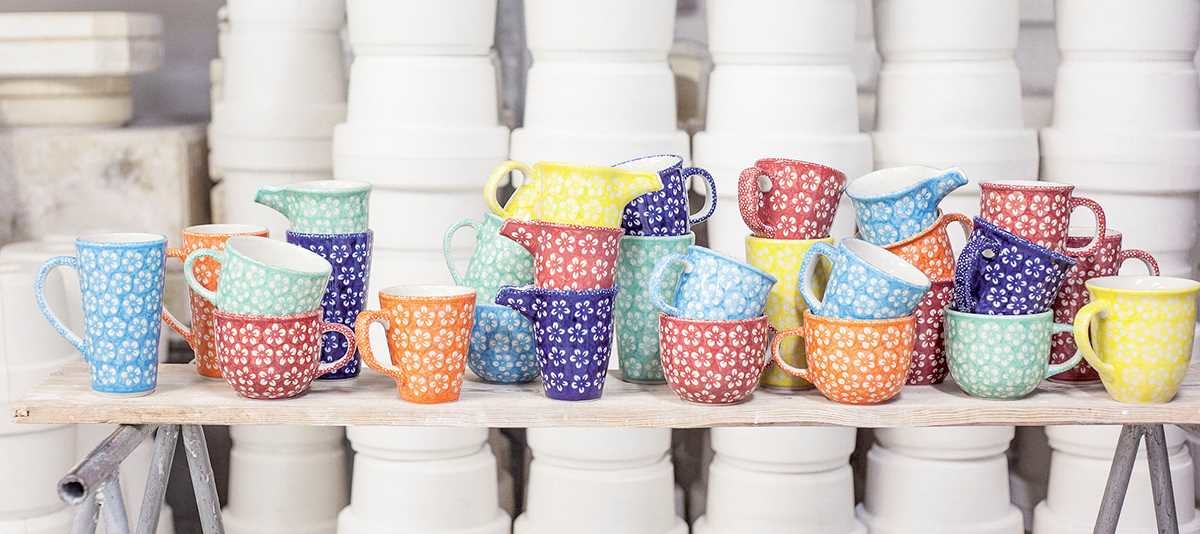 Just like many other things, Polish Stoneware collections need refreshing from time to time. Add a new pattern or shape and get a whole new look this spring! Here are some ideas fresh from our great Polish Stoneware selections at The Polish Pottery Shoppe.
Polish Pottery Egg Plates
Add a Polish Pottery egg plate to your list if you don't already have one or if you need more than one! With the many family gatherings this time of year, deviled eggs are often found on the menu. So, whether it's a celebration in your home or you're bringing a dish to someone else's, an egg dish is handy.
The Modern Series
The Modern Series released by Manufaktura Polish Pottery about three years ago is a great example of something new and different. These patterns are very contemporary and focus on the Blossom Design. In addition to the colors in the picture above, blossom designs are available in black and cream, and white and cream. More colors in the future? You can count on it.
Mixed together, these designs exude a cheerful, happy, fresh look. A set of six mugs and dessert plates, each a different color makes a splash! Since Blossom is only one color with a cream-colored background, pieces can individually serve as a solid to accent your other, more colorful Polish Pottery. The scarlet red and cobalt blue are especially popular.
Ohhh! is another member of the Modern Series. It' even more contemporary than the Blossom pottery. They are a great compliment to each other. Consider sprucing your spring Polish Pottery collection up with these new looks and your Easter table will welcome your guests and will practically shout Hello spring!
The Beatrix Polish Pottery Pattern
With Easter around the corner and spring arriving, why not add a few Beatrix pieces to your collection? If it doesn't sound familiar, the Beatrix Polish Pottery pattern is the ever-popular blue and green bunny design. It's simple, cute, and blends well with other patterns. And, of course, the bunnies put a smile on everyone's face, especially the little ones.
Here at the shop, we continually shop for new patterns to keep all our customers interested and excited. We like to have fun, and when we unpack new pottery patterns at the shop, we are like children opening presents. We are as excited as little kids with gleeful shouts and big smiles! We are so happy with our large selection of spring Polish Pottery patterns and pieces and would love to help you find a new addition to your collection.