Posted on
Posted in boleslawiec pottery, handmade polish pottery, polish dinnerware, Polish Pottery Boleslawiec, polish pottery bowls, polish pottery butter dish, polish pottery Christmas, polish pottery mugs, polish pottery patterns, polish pottery plates, polish pottery sale, polish pottery teapot, polish stoneware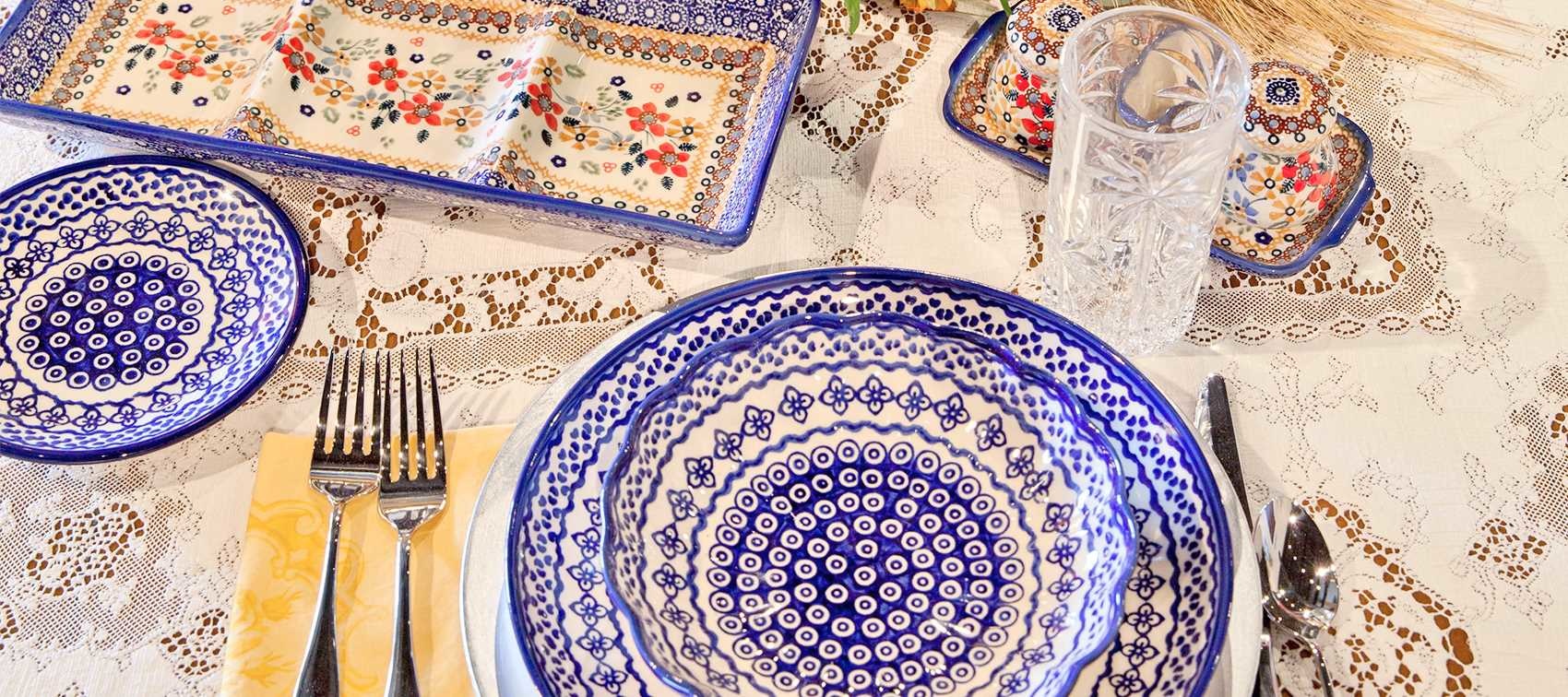 Getting married this spring or summer? The Polish Pottery Shoppe has a bridal registry! Let us assist you with your handmade Polish Pottery wants and needs for your new chapter in life. Polish Pottery pieces will be there to help you make lasting memories through the meals shared in your new, special household.
We suggest contacting the Shoppe to set an appointment where we can go over the many shapes and pattern options you'll be requesting on the registry. To make your appointment fun and stress-free, here are just a few of the things you may want to think about beforehand:
How many place settings do I want to receive?
The standard is eight, but as few as four and as many as sixteen are considered acceptable.
How many different patterns do we want to mix?
You may want to mix just three or four patterns resulting in two place settings of each pattern. Another option is to make each place setting different, then using all of one pattern for accent and serving pieces. 
Which pieces will comprise each place setting?
Each place setting will be made of a number of Polish Pottery plates and bowls. Stand Polish Pottery place settings include a dinner plate, salad plate and/or bread plate, dessert plate, cereal bowl, and chili bowl.
What will we bake most often?
Baking pieces include the covered casserole, rectangular baker (small/medium/large), deep rectangular and square bakers, muffin pan, oval baker (small/medium/large), and pie plate.
What serving pieces will we be using the most?
Some options are the fruit bowl, platter, and pitcher.
What additional decorative items or accessories will we like to round out the registry?
A utensil holder, figurine, ladle, vase, serving spoon, and pizza pan are additional items you may consider.
Are you on The Knot, Zola, Appy Couple, Wedding Wire, or Minted? We can provide a link to your registry so your friends and family can shop from their mobile devices or computer. We are happy to beautifully wrap and delivery your wedding and/or shower gifts. A bonus is that we will be able to keep track of who gifts you each piece so you can easily write thank you notes when the time comes.