Posted on
By Sharon Lukachick
Posted in boleslawiec pottery, handmade polish pottery, polish dinnerware, Polish Pottery Boleslawiec, polish pottery bowls, polish pottery butter dish, polish pottery Christmas, polish pottery mugs, polish pottery patterns, polish pottery plates, polish pottery sale, polish pottery teapot, polish stoneware, Unikat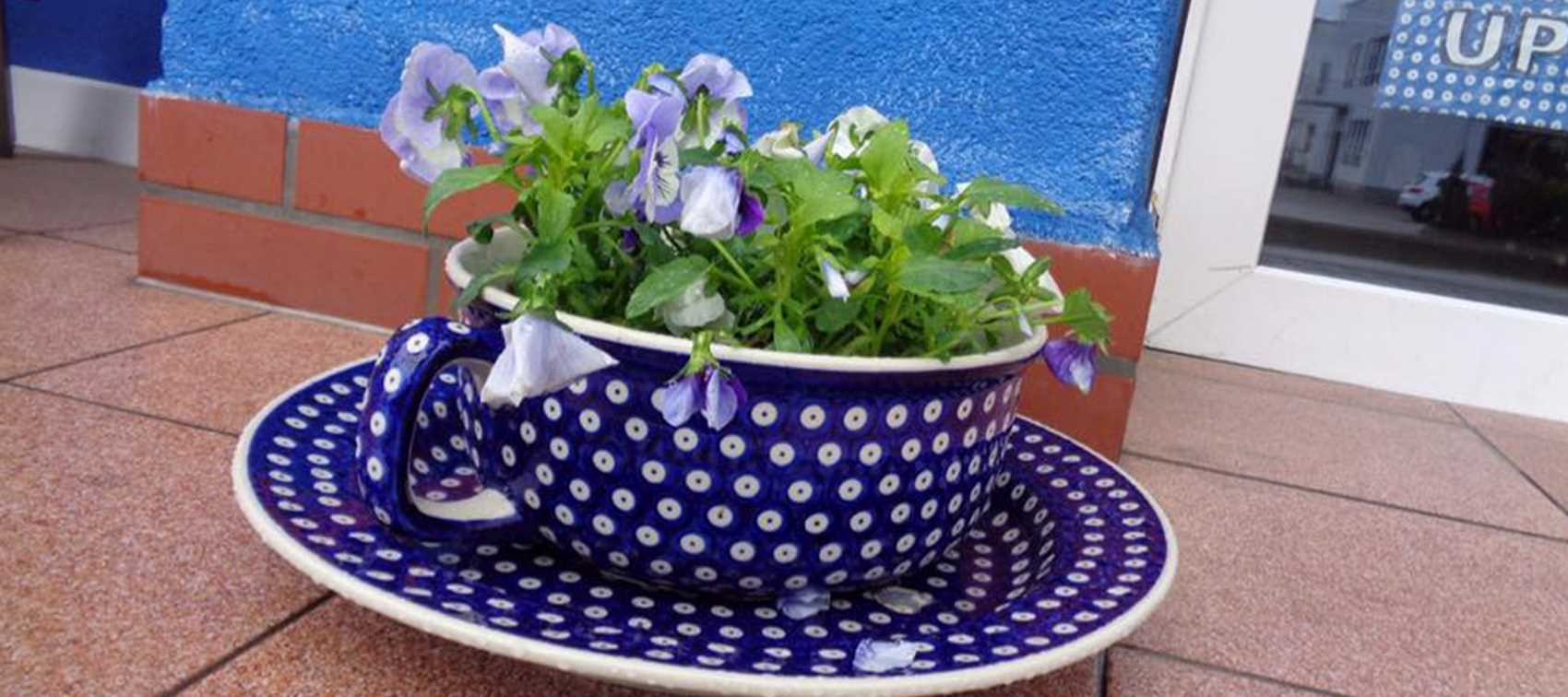 It may look like all fun and games at the shoppe, but there's quite a bit of hard work that goes into making things seem to run effortlessly.
For starters, our staff spends lots of time unpacking. Each handmade Polish Pottery piece is individually wrapped by the supplier with bubble wrap and sometimes paper, too; we may receive more than 2000 pieces in any one delivery, which equals hours of unpacking for us.
The Unpacking Process
Many a fingernail has been broken during this job, but seeing brand new shapes and patterns, particularly in special-order items for a customer, is a reward we relish! While unpacking, we also inspect each piece to confirm the high quality we pride ourselves in passing on to you.
The second step is checking in each item on the computer, thus keeping our inventory up to date on The Polish Pottery Shoppe website. For the number of pieces we work, we think we do a fantastic job with accuracy. However, remember that we're only human and sometimes slip up. If you find any problems with our inventory online, give us a call and we'll be happy to help. ( I added this last line since I wanted to end the paragraph more positively. Let me know if it doesn't work or you have a better line.)
During the check-in process we also photograph Polish Pottery that we have not had in the shoppe before. Then, we add those images to our website to make your online shopping experience more fun!
With each shape, pattern, quantity, and price entered, we're able to print price tags and affix them to each item. After that, it's simply a matter of staging the shoppe to best show off our gorgeous Polish Pottery. Our trusted employee, Sharon, is tasked with that, even though she doesn't think anything could possibly go awry while working with such eye candy.
Our Shipping
Did you know we ship from Alaska to Florida? With Cindy's expertise in packing, we have very, very little breakage. Bubble wrap is definitely our friend at The Polish Pottery Shoppe. That, FedEx, UPS and the USPS.
Remember The Polish Pottery Shoppe the next time you need a special gift and are especially pressed for time. Can't run to the store, wrap and then mail your precious cargo? Let us do it all for you!
For those in the area, we also offer in-shop pickup. So, when time is short, select from our website and chose in-shop pickup for shipping. Then just stop by the shoppe to pick up. Beware, you may be distracted by beautiful pottery!
Do you live out of town but need a Polish Pottery gift for someone in the Springfield, Missouri area? We'd love to assist you in selecting your gift, and we will wrap and deliver handmade Polish Pottery locally as well.