Posted on
By Cindy DeLong
Posted in boleslawiec pottery, handmade polish pottery, polish dinnerware, Polish Pottery Boleslawiec, polish pottery bowls, polish pottery butter dish, polish pottery Christmas, polish pottery mugs, polish pottery outlet, polish pottery patterns, polish pottery plates, polish pottery sale, polish pottery teapot, polish stoneware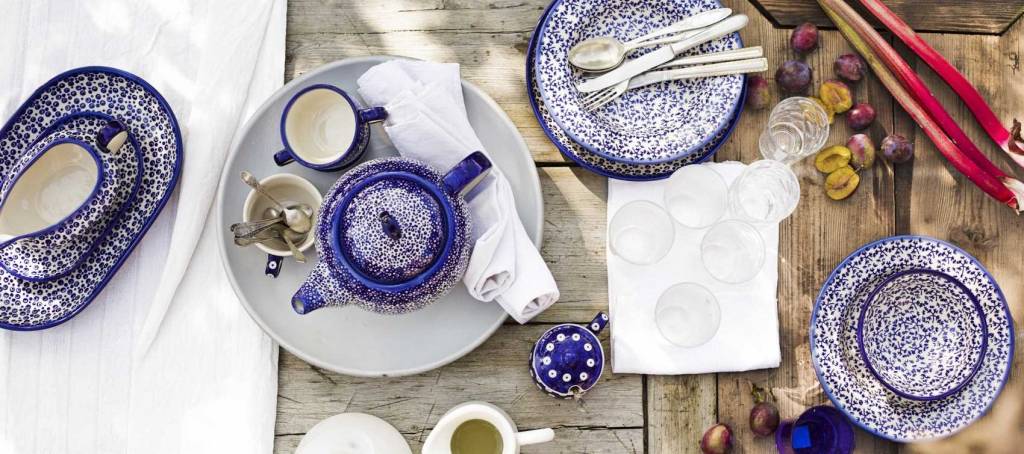 The holiday season has come and gone, and it seems we are all facing those daunting resolutions made in a moment of weakness without really thinking them through. The Polish Pottery Shoppe is here to point out a few ways your Polish Pottery can help you achieve your goals.
Resolution #1: Eat Healthier
We think anything to do with food is the easiest resolution. After all, eating from Polish Pottery can elevate any cook's dish to chef status. Don't like broccoli, asparagus, or anything green touching the other foods on your plate? With the Polish Pottery Dinner Plate 28, there's loads of room to spread out each food group on a single plate. Can't give up ice cream? Try portion control with our beautiful Polish Pottery bowls. The Scalloped Bowl 12 is the perfect size for one scoop (ok, 1-1/2 scoops) of ice cream. Need to limit salt intake? See exactly how much you're consuming with the Salt Pig and Salt Spoon.
Resolution #2: Declutter
With the many nesting pieces of Polish Pottery to choose from, making room for even more Polish Pottery is a snap. For example, Oval Bakers come in small, medium, and large, as do Rectangular Bakers. Because they nest, you're only giving up space measuring the footprint of the largest piece. Wrangle your go-to menagerie of stovetop utensils in a Polish Pottery Utensil Holder. Our Utensil Holders, incidentally, work well to chill a bottle of bubbly or show off a flower arrangement, both inspiration for decluttering the kitchen.
Resolution #3: Save More and Spend Less
At first blush, you might think Polish Pottery is costly. Well, yes and no. Less expensive dishes may be found at discount stores, but the quality of those items will be far inferior. With that inferiority comes more breakage, thus, more frequent replacement costs. Handmade Polish Pottery is so durable that it will be handed down for future generations. Because most Polish Pottery consists of mix and match patterns, if a piece "accidentally" walks off after a family/friend get-together, a suitable replacement can easily found at our Polish Pottery outlet.