Posted on
By Cindy DeLong
Posted in Best Polish Pottery Selection, Best Selection Of Mosquito Pottery, Best Selling Polish Pottery Plate, Best Zaklady Polish Pottery Selection, Ceramika Artystyczna Polish Pottery, Hand Painted Boleslawiec Pottery, Hand Painted Ceramic Bowls, Hand Painted Ceramic Pottery, Hand Painted Polish Pottery Bowl, Hand Painted Polish Pottery Teapot, Handpainted Peacock Pottery, High End Polish Place Settings, Kalich Polish Stoneware, Manufaktura Polish Pottery, Polish Pottery Ceramic Mugs, Polish Stoneware Bubble Mug, Top Polish Stoneware Collections, Top Selling Polish Dinnerware, Top Selling Polish Pottery Mug, Top Selling Polish Pottery Patterns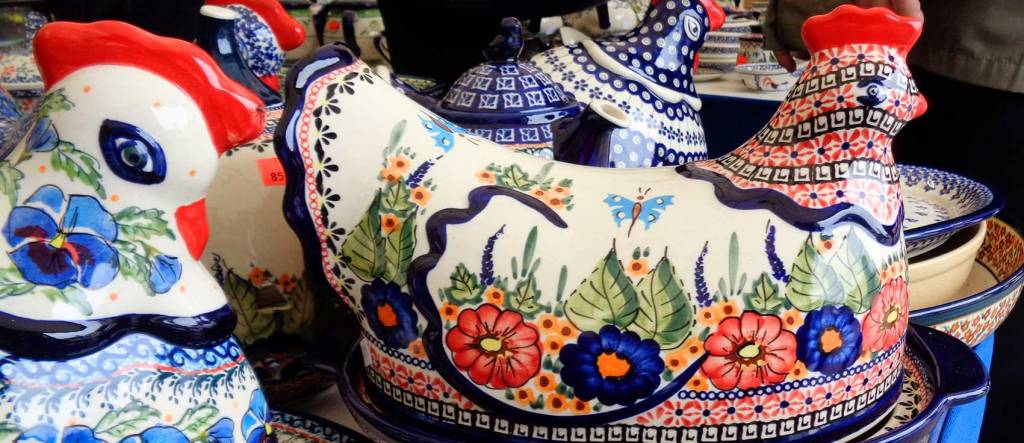 Several months ago, a customer began purchasing pottery from us. Initially, he and his wife had stopped in the shop while traveling. His wife enjoyed all the beautiful colors and patterns and they made a purchase of several items. Their love for Polish Pottery began.
The customer was always looking for gifts to buy for his wife and decided to begin collecting Polish Stoneware such as Zaklady on the sly.  He didn't want his wife to know he was building this stash of pottery, because he was saving it for a big surprise at Christmas.
Here's how it worked: He shopped on our website full of the best Polish Pottery selection and then emailed us his list. It always included a variety of patterns and shapes, such as dinner plates, bowls, napkin holders, and other pieces. We emailed back the total costs including shipping. He then sent the Polish Pottery Shoppe a cashier's check. This way his wife wouldn't see the charge on their credit card, or a check from their account. Then, he had us ship the pottery to his sister. He thought of everything. 
As this continued over time, it occurred to us that we might be able to save him some shipping charges by personally deliver this pottery. Now don't get your hopes up, we don't do this often, but we like to help my customers when we can. 
Our owner's family meets nearly every year in a small town in the West. The matriarch of her family, her wonderful grandmother, lives there and her family gathers together to see her. This year she reached her 100th Birthday. As you can imagine, her whole family will be there to help her celebrate this special occasion. This small town just happens to be in the same state, and very close to our customer's sister where we have been shipping pottery.
After realizing this, the next time our customer sent an order, our owner inquired about delivering this summer instead of shipping.  Of course, he was happy to spend more money on pottery and less on shipping. Every time we get an order, we have been holding on to his stash. Now, this week when our owner sets out for her trip West, all the pottery we have been storing for this customer is coming too. Our owner has arranged to meet up with his sister and will deliver to her Saturday night. The rest is up to him on keeping the surprise.
It must be said that we loved being a part of this "conspiracy" as our customer put it. This type of thing happens quite a bit – husbands, family, and friends sneaking around and surprising their loved one with Polish Pottery.  We are always willing to be part of the plot. Just remember what happens in the Polish Pottery Shoppe stays in the Polish Pottery Shoppe.